M. Longley Counseling & Consulting in Niles, Michigan is a general practice that provides treatment of diverse patients and diagnoses. We have ongoing relationships with local courts, doctors and schools to help us better serve you. Melissa Longley is a fully licensed clinical social worker with over 23 years of clinical treatment experience and over 10 years of private practice service.
New Service Available at M. Longley Counseling and Consulting, PLLC
We are providing a new service to deliver efficient & convenient care for our patients through the coronavirus crisis. We are able to provide Hippa compliant tele-counseling for either face to face routine visits or urgent need telehealth should it be required by quarantine or requested by the patient. There are no additional fees other than your normal payment arrangement such as a fee or copayment with insurance. Insurance can and has been approved for this service. Please contact us should you prefer your session to be conducted via tele-counseling . This process is very simple, The provider will send a link to you and we can be face to face with you your phone, computer or iPad at your convenience during scheduled session times. We will continue to provide updates accordingly should the practice become exclusive to tele-counseling . If you visit our offices in person we have made an extra effort to ensure the health of all providers & clients by maintaining a clean counseling office. Should you have any symptoms please remain home and contact us immediately to accommodate you. Mental health, support, and our services will and must continue and we will do this with you one day at a time. Please contact us today with any questions and we'll get you set up for tele-counseling.
M Longley Proudly Welcomes Stacy Torzewski to Our Clinic: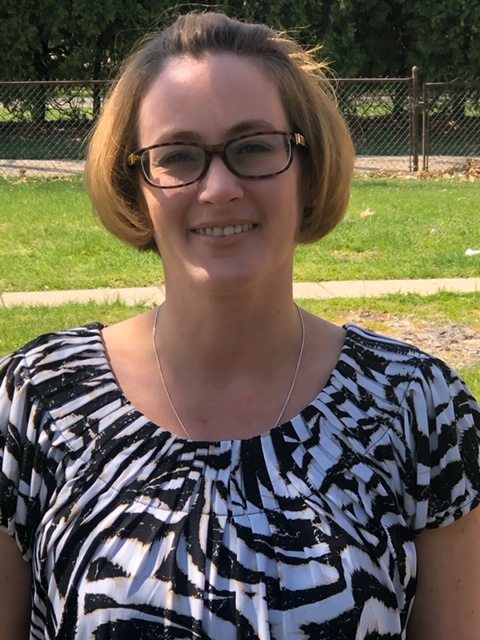 Stacy began her work as a clinical intern through her MSW program. She was bright, motivated and has an insight that is very coupled with strong clinical skills. Her compassion and client engagement certainly secured our interest and we welcomed her to join our team. Please see her bio below-She is taking new clients and has secured her Meridian HPOM provider contract.
Stacy:

Stacey graduated from Indiana University South Bend in 2004 with an undergraduate degree in Sociology and returned to graduate in 2019 with a master's degree in Social Work. Stacey completed an internship at the Clubhouse of St. Joseph County in Indiana where she helped adults with mental illness be active members of the community. She also completed an internship at M. Longley Counseling and Consulting where she received advanced clinical training in forensic work as well as work with families and children. Stacey is a Licensed Social Worker in Indiana (LSW) and holds a Limited Medical Social Work (LLMSW) and is currently working toward a full Clinical Medical Social Worker license in Michigan. Stacey lives in Southwest Michigan with her family and enjoys reading, gardening and spending time with her family. Currently accepting Health Plan of Michigan Medicaid insurance.

Welcome Stacy!
General Practice Services:
Clinical assessment, diagnostic and treatment services for individuals and families with most common mental and emotional disorders:

Individual: men and women seeking therapy services for most common diagnosis.

Family Therapy: divorce, parenting plans, marriage counseling, and child/adolescent.

Interpersonal Group Therapy: for individuals with impaired interpersonal skills.

Reunification: counseling/parenting time recommendations for children and parents.

Substance Abuse Treatment: mild to moderate disorders including Relapse Prevention.
**All cases requiring advanced treatment intervention/testing are properly screened and referred to a PhD or PsychMD
Forensic Consulting Services:
Court Ordered Substance Abuse

Mental Health

Domestic Violence Risk Assessments and Counseling

Drivers License Reinstatements - Michigan/Indiana

Court Referred Coparenting.

Reconciliation Counseling

Witness Testimony Experience - Case Preparation/Consultation

Pre-Sentence Evaluations - Misdemeanor
**mental health evaluations may be limited if advanced evaluation and testing is required
Referring Partners/Sources:

Berrien/St. Joseph Co. Courts
Commercial Insurance
Law Firms/Psychologists
Memorial/St.Joseph Hospital
Cass Family Clinic/Granger Family
Community Self Referrals
Practice Locations:
Michiana, Northern Indiana and Southwestern Michigan
Licenses:
LMSW, LCSW
Clinical Supervision Provider -MSW and LCSW
Participating Organizations:
National Association of Social Workers
National Assoc. of Forensic Counselors